On July 15, 2017, a Minneapolis police officer named Mohamed Noor fatally shot an unarmed Australian woman named Justine Damond. Reportedly, around 11:30 p.m. Damond, 40, called 911 to report a possible assault near her home. Minutes later, Damond was killed. Her family has now filed a lawsuit against Noor, his partner Matthew Harrity and the police department.
According to a news release, when the two arrived to the scene they were parked at an alley near Damond's house. Noor's partner, Harrity, "heard a voice, a thump somewhere behind him on the squad car, 'and caught a glimpse of a person's head and shoulders outside his window.' Reportedly, he was not able to articulate what the noise was, how loud it was, what the person's voice sounded like, or what the person said. He characterized it as 'a muffled voice or a whisper.' He estimated the person was 2 feet away and he couldn't see their hands, or weapons."
The news release said Officer Harrity "perceived that his life was in danger, reached for his gun, unholstered it, and held it to his rib cage while pointing it downward. He said from the driver's seat he had a better vantage point to determine a threat than Officer Noor would have had from the passenger seat." Damond was shot and killed.
Noor was charged with third-degree murder and second-degree manslaughter. The officer's body cameras weren't on and there isn't a video of the shooting.  Noor was fired from the department and The Star Tribune reported he plead not guilty, "arguing that he acted in self-defense when he fired the fatal shot from inside his police SUV" and  intends to claim "he used 'reasonable force' when he shot Damond should the case goes to trial."
According to The Star Tribune, Damond's father John Ruszczyk, filed a lawsuit accusing Noor and his partner of  conspiring "to keep their body-worn cameras from collecting potentially incriminating evidence and hid behind a 'blue wall of silence.'" He is seeking more than $50 million in damages.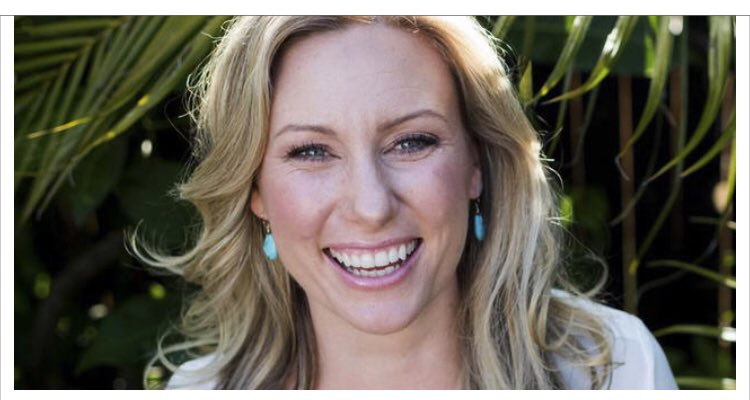 Robert Bennett, the family's attorney, said Monday afternoon during a news conference that there have been 35 Minneapolis police officers who didn't cooperate with the Hennepin County Attorney's Office in the time leading up to Noor being charged. "That's unheard of," Bennett said. "It's well established the blue wall of silence exists in Minneapolis. … This case is full of conspiracy."
The Star Tribune also reports, "Police union president Lt. Bob Kroll declined to comment about the suit other than to say that any 'blue wall of silence' among the rank and file is a 'myth.'
Mohamed Noor has not spoken out about the shooting. He also has not done an interview with investigators since the shooting, which is his constitutional right.
SEE ALSO:
Philando Castile's Mother Offers Support
Racial Storm Ensues After Officer Identified In Shooting Of Australian Woman
Family Of White Woman Who Was Fatally Shot By Black Cop Files Massive Lawsuit  was originally published on newsone.com